Published:
Nov 25, 2021 00:45 GMT

They will receive convictions for murder, aggravated assault, deprivation of liberty and attempted crime.
A court in Brunswick (Georgia, USA) found the three men on trial guilty on Wednesday of the murder of Ahmaud Arbery, a 25-year-old African-American who was shot to death on February 23, 2020, Reuters reports.
The jury deliberated for about 10 hours before convicting Gregory McMichael, his son Travis McMichael and neighbor William 'Roddie' Bryan, who all face a minimum sentence of life in prison. All three were found guilty of murder, aggravated assault, deprivation of liberty and attempted crime.
Now it is up to the judge to decide whether to admit or reject the future possibility of parole in his sentence. Defense lawyers announced that they will appeal.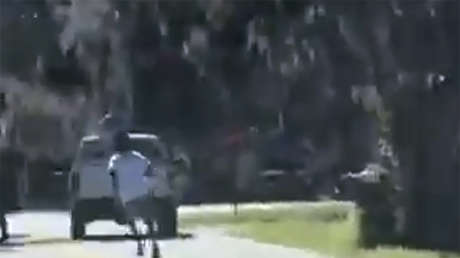 At no time was it questioned that Travis McMichael shot Arbery three times at close range, as the incident was captured on video by his own neighbor Bryan. Given this circumstance, the defense lawyers argued that the conduct of their clients and the murder itself were justified from the moment the victim, who was exercising in the street, passed in front of the entrance to McMichael's house, in an area in which there had been a spike in property theft.
"It has been a tough fight. But God is good," said Arbery's mother, Wanda Cooper-Jones, leaving the courthouse, adding that now her son "will rest in peace."
The shooting murder of Ahmaud Arbery became part of a broad national grievance against racial injustice.