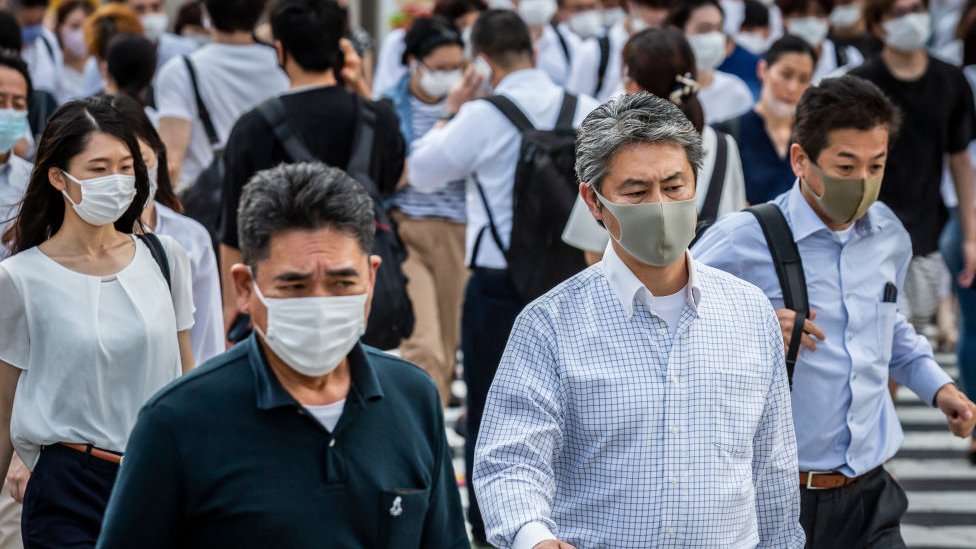 Last August, Japan was in the middle of the fifth and largest wave of coronavirus since the pandemic began. It came to register more than 20,000 daily cases.
That regrowth was largely driven by the delta variant that swept the entire world and which, due to its high transmissibility, ended up replacing other mutations of the pathogen.
But that month was also a turning point for the Asian country.
Since then cases have plummeted at a dizzying rate And today, while several countries with a similar vaccination percentage are fighting a new wave of infections, Japan breathes easy and this Tuesday, November 23, registered just over 100 new infections.
And according to a group of scientists, an explanation that takes force in this puzzling drop in cases is that the delta variant could be, literally, "self-destructing."
Is this possible? Could it be repeated in other parts of the world?
Multiple causes
Several hypotheses may be behind this sudden drop in cases and incidence of the delta variant.
More than 75% of residents have already been vaccinated in Japan and social distancing measures and the widespread use of masks are closely followed by the population, national media report.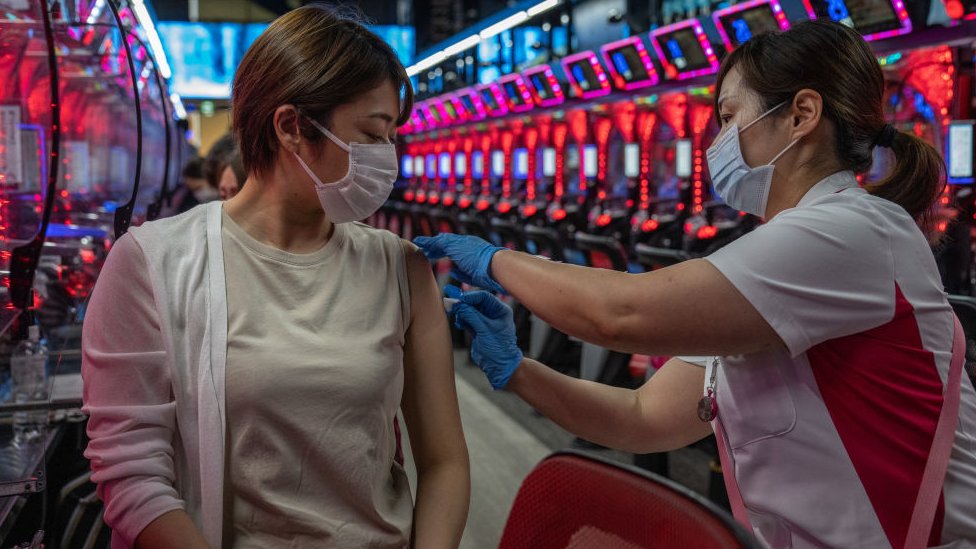 But other countries meet similar conditions and register many more daily cases.
In Spain, for one example, 80% of residents have already received a full vaccination and masks continue to be used in closed spaces.
And this Tuesday, despite having a third of the population of Japan, it registered almost 7,000 daily cases.
It is this type of comparison that has led Japanese scientists, based on genetic observations, to handle the hypothesis of the "self-extinction" of the delta variant.
"The delta variant in Japan was highly contagious and crowded out other variants. But as mutations accumulated, we think it became a faulty virus unable to replicate"Geneticist Ituro Inoue, from the National Institute of Genetics in Japan, told the newspaper The Japan Times.
"Considering that the cases have not increased, we believe that at some point during these mutations the virus went directly towards their natural extinctionInoue added.
Inoue's theory sheds some light on the sudden disappearance of the delta variant in Japan that it surprises many.
Especially considering that recently many western countries, with advanced vaccinations, have had to resume strict containment measures.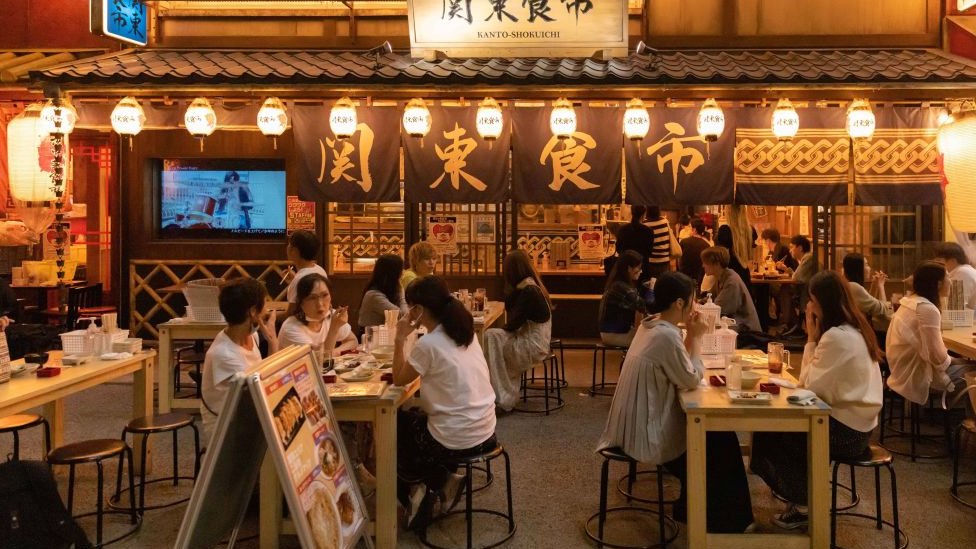 But Japan appears to be a peculiar case in which coronavirus cases plummet in free fall despite the fact that trains and restaurants have been full since the last state of emergency ended last October.
Usual process
That different variants of a virus disappear is something that It has been going on since the beginning of the pandemic.
"It happens all the time in animal and human viruses. Let us remember that the alpha, beta and gamma variants have been mostly replaced by delta variants", the virologist Julian Tang, from the University of Leicester in the United Kingdom, contextualizes for BBC Mundo.
"This is really a matter of viral fitness in any host. Perhaps there is something in the immunity of the Japanese population that has changed the way the virus behaves there. Time will tell if it will also happen in another country"Tang adds.
Previous studies have proven that in Asia there are more people who have a defense enzyme called APOBEC3A that attacks different viruses, including the coronavirus that causes covid-19, compared to people in other regions such as Africa and Europe.
In this way, researchers from the National Institute of Genetics and Niigata University studied whether this enzyme could inhibit the activity of the coronavirus.
The team compared genetic diversity data for delta and alpha variants in infected clinical samples in Japan between June and October.
During the study, they observed that the virus' mutations seemed to stop suddenly in the middle of its evolutionary development, they became defective and prevented the replication of the virus.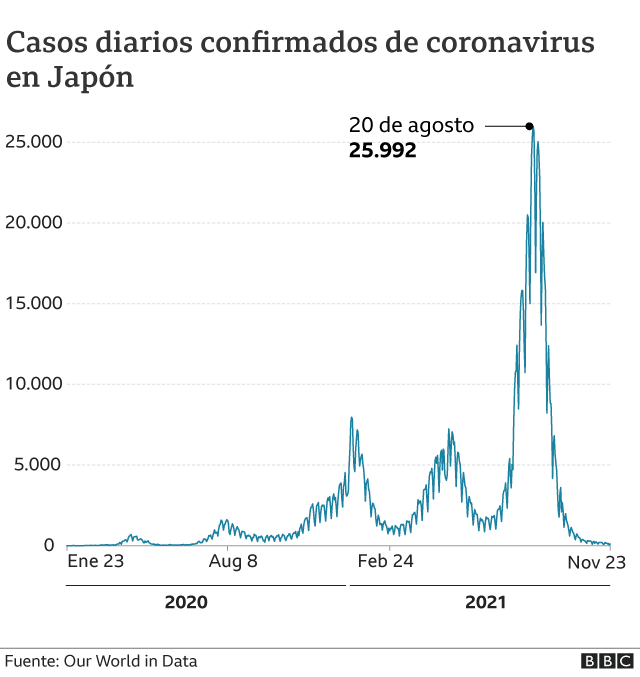 "They found mutations in the protein nsp14, which has to do with the repair of replication defects. If there are more mutations than normal in this protein, these can inactivate it or make it inefficient, which can cause a debacle in the pathogen ", explains Professor José Manuel Bautista, professor of biochemistry and molecular biology at the Complutense University of Madrid in Spain.
Despite the fact that Bautista believes that the abrupt drop in cases is also due to factors such as mass vaccination and distancing measures, the steepening of the contagion curve draws his attention.
"The normal thing is that it goes down little by little if people isolate themselves, because those already infected continue to be notified days later. The fall in cases is quite dramatic and exaggerated and indicates that the theory of self-destruction is possible," adds the academic .
Despite the surprising drop in cases in Japan, scientists are cautious and avoid making diagnoses about what may happen in the future.
The pandemic is constantly evolving and has shown that, despite vaccinations and containment measures, the world is not yet safe from new sprouts.
---
Now you can receive notifications from BBC Mundo. Download our app and activate them so you don't miss our best content.