Published:
Nov 25, 2021 11:21 GMT

The document is mandatory in several European countries to carry out leisure or hospitality activities.
A man died and at least three people are hospitalized after attending 'coronavirus parties' in Italy, in an attempt to contract the disease and obtain the health pass, which is mandatory in several European countries for leisure or hospitality activities .
The 55-year-old man, whose identity has not been disclosed, died last week in Austria after being infected with the virus at one of these parties in the Italian city of Bolzano, in the South Tyrol province. Two of the three people hospitalized after contracting the virus in similar events are in intensive care.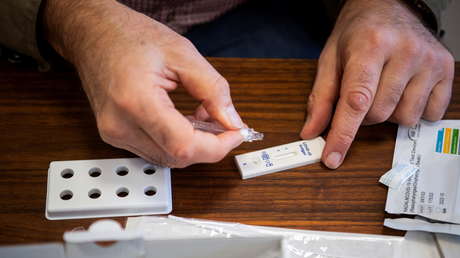 According to the local Sky TG24, the private parties to which the participants attend expecting to be infected with covid-19, have become fashionable in the province of South Tyrol, where the opposition to vaccines among the German-speaking community is deeply rooted .
Patrick Franzoni, deputy coordinator of the Bolzano anticovid unit, has stated that several people admitted to being infected on purpose. According to the doctor, they do it to "develop antibodies and obtain a health pass without having to be vaccinated." The City Prosecutor's Office has opened an investigation into the so-called 'coronavirus parties'.