Published:
Nov 25, 2021 14:14 GMT

When his relatives came to do the examination of the body, they noticed with disconcert that it was breathing and was hot.
A man was found alive after being pronounced dead and spending the night in a hospital morgue freezer in the Indian city of Moradabad, Uttar Pradesh state, local press reports.
On Thursday night of last week, Sreekesh Kumar, 40, suffered a traffic accident. At the hospital, the doctors on duty carried out the respective check-ups and declared his death, so in the early morning the body was transferred to the morgue. The next morning, the police and relatives of Kumar arrived to identify the corpse and proceed with the autopsy procedures. It was then that, bewildered, they noticed that Sreekesh was breathing. "I touched his cheeks and spoke to him. To my happiness and horror, he was hot," said one of the relatives.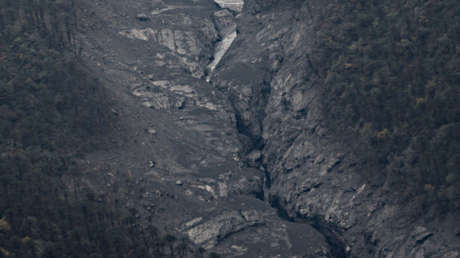 In social networks public a video recorded by Kumar's relatives, where he can be seen in the morgue covered with a white sheet and breathing. Man passed in the freezer for almost seven hours at a temperature of approximately 10 ° C below zero. He was later transferred to another medical center, where he is recovering.
A "very rare" case
Moradabad chief physician Shiv Singh said doctors they had examined several times the patient and that he did not present vital signs. Singh called the case "very rare", but that it was not negligence. "Sometimes there are difficulties in declaring someone dead. For example, there are cases of 'suspended animation', in which a temporary cessation of many vital organs occurs without reaching death, "he argued.
An investigation has been ordered to clarify the matter, while the next of kin presented a malpractice complaint against the doctors involved. For his part, another health worker commented that Kumar probably did not freeze to death in the morgue, because there was power supply problems from the medical center, causing the freezer to shut off at times.